PARTNER & SPONSOR ITrek Card Agreements
HOW TO OBTAIN ITREK CARD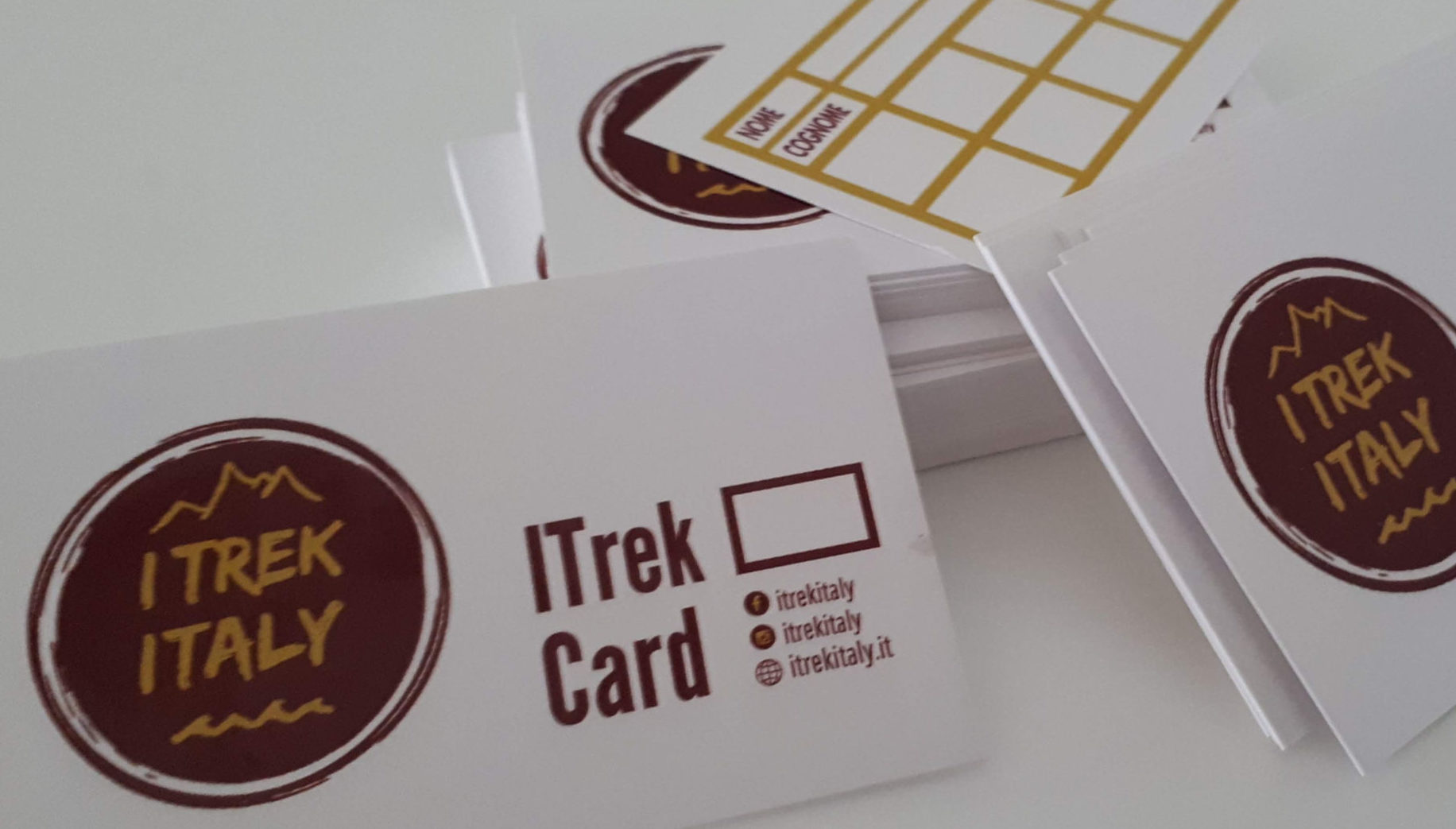 Getting the ITrek Card is easy
Just fill in the form, which contains the conditions of use, which will be delivered to you by the guides on your first excursion with us
ITrek Card is completely free
ITrek Card is a point collection whose final prize is the one-day trekking leading service
ITrek Card entitles you to discounts and conventions that are continuously growing and which are listed below
What are you waiting for? Come walk with us!
Routand produced the splendid 1 liter bottle for ITrek ITaly
Born to Trek
You can buy it here on the Routand website!
Find out in our blog why we chose Routand over many trekking bottles!
By sending the scan of your card to info@elbec.it you will receive a code of:
15% DISCOUNT
(valid for one purchase)
ITrekITaly is the testimonial of ecological and made in Italy Elbec products because they differ mainly in the quality of materials and attention to the environment. You will fall in love with it and you will never be able to do without it!
Presenting your card at "Lo Scoiattolo" cash desk you will get, in addition to current promotions
10% DISCOUNT
"Lo Scoiattolo" can be found in:
Via Baldassarre Biassa, 67/69, 19121 La Spezia
Miriam will be able to guide you with competence and sympathy in choosing your trekking equipment!
Presenting your card at Kim Scout cash you will get the:
10% DISCOUNT
 You can find Kim Scout at:
Kim Scout is fully equipped with everything you need for all your outdoor activities: boots, backpacks, tents, sleeping bags and a lot more!
Presenting your card at Alpi Sport Ponte di Legno cash you will get the
20% DISCOUNT
You can find Alpi Sport Ponte at:
Via IV Novembre 60 a Ponte di Legno.
At Alpi Sport, in addition to alpine ski equipment, you will also find everything you need for your MTB and to come ride with us!